Especially For Frustrated Small Business Owners, Solopreneurs, Sales Professionals And Digital Marketers Who Can't Seem To Profit From Facebook Advertising:
"2,500 Year Old Military Manuscript Reveals 27 Facebook Profit Hacks That Raked In $1,665,000 For A Brand New Business

In Just 1 Year...From Scratch

!"

More Than 1,538 Small Businesses Across 32 Industries Have Used These Same Hacks To Generate 100%, 200% and even 1,100% ROI From Their Ads…With ZERO Experience In Marketing & Advertising!

If you're reading this, you've probably wondering if Facebook Marketing can really work for your business.
You're not alone.
Because...
A Shocking 51% Of Facebook Marketers Are Totally Clueless About Whether Their Campaigns Work!
According to 2018 statistics of 5700+ marketers by Social Media Examiner, more than half either don't know or indicated that their Facebook marketing is NOT working.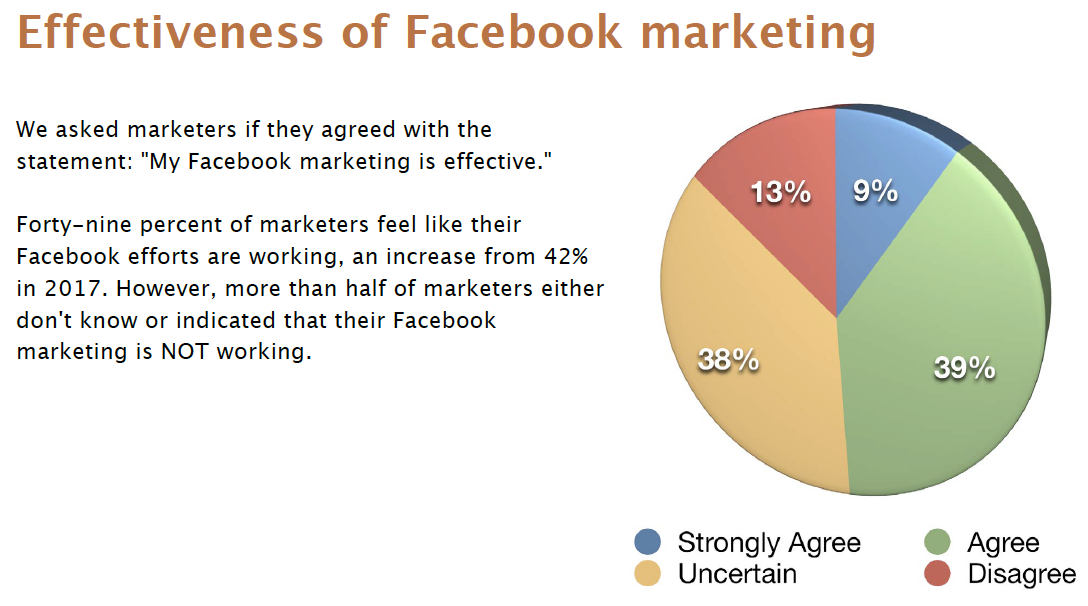 Source: Social Media Examiner, 2018 SOCIAL MEDIA MARKETING INDUSTRY REPORT
This means at least every 1 in 2 sponsored posts you see out there is actually losing money.

Just imagine that.
Isn't it strange that there are so many available free tips and guides out there...
Yet half the advertisers can't seem to make Facebook work for their business?

In fact, many of them are barely breaking even or even losing money every time they launch a Facebook Ad.
After working with over 1,500 businesses and sales professionals on their digital campaigns, I discovered the reason why:
Very few people actually learn to advertise on Facebook the right way.
They just pick up tips here and there, experiment themselves and try things out…

But what they don't realise, is that all the principles for churning out profitable advertising campaigns already existed...
Long before Facebook marketing or even before the word "marketing" existed!

In fact, they can be found in this 2,500 year old military manuscript that famous Chinese , American Generals and even Corporate CEOs reference and swear by.
Here's my personal story of...
"How I Finally Figured Out The Facebook Advertising Game… By Travelling 2,500 Years Back In Time!"
My name is Adam Teow and I'm the Head of Marketing here at GrowthTribe.
Over the last 4 years, I have taught more than 1,538 business owners, entrepreneurs, marketers and sales professionals how they can leverage on Facebook Advertising to dramatically grow their business in the shortest time possible.
Many of them have went on to generate millions of dollars of additional revenue and commissions, simply by applying the principles, strategies and tactics that I teach in my training.
I have been invited to deliver multiple talks on digital marketing and advertising by multi-million dollar companies such as Great Eastern and Propnex.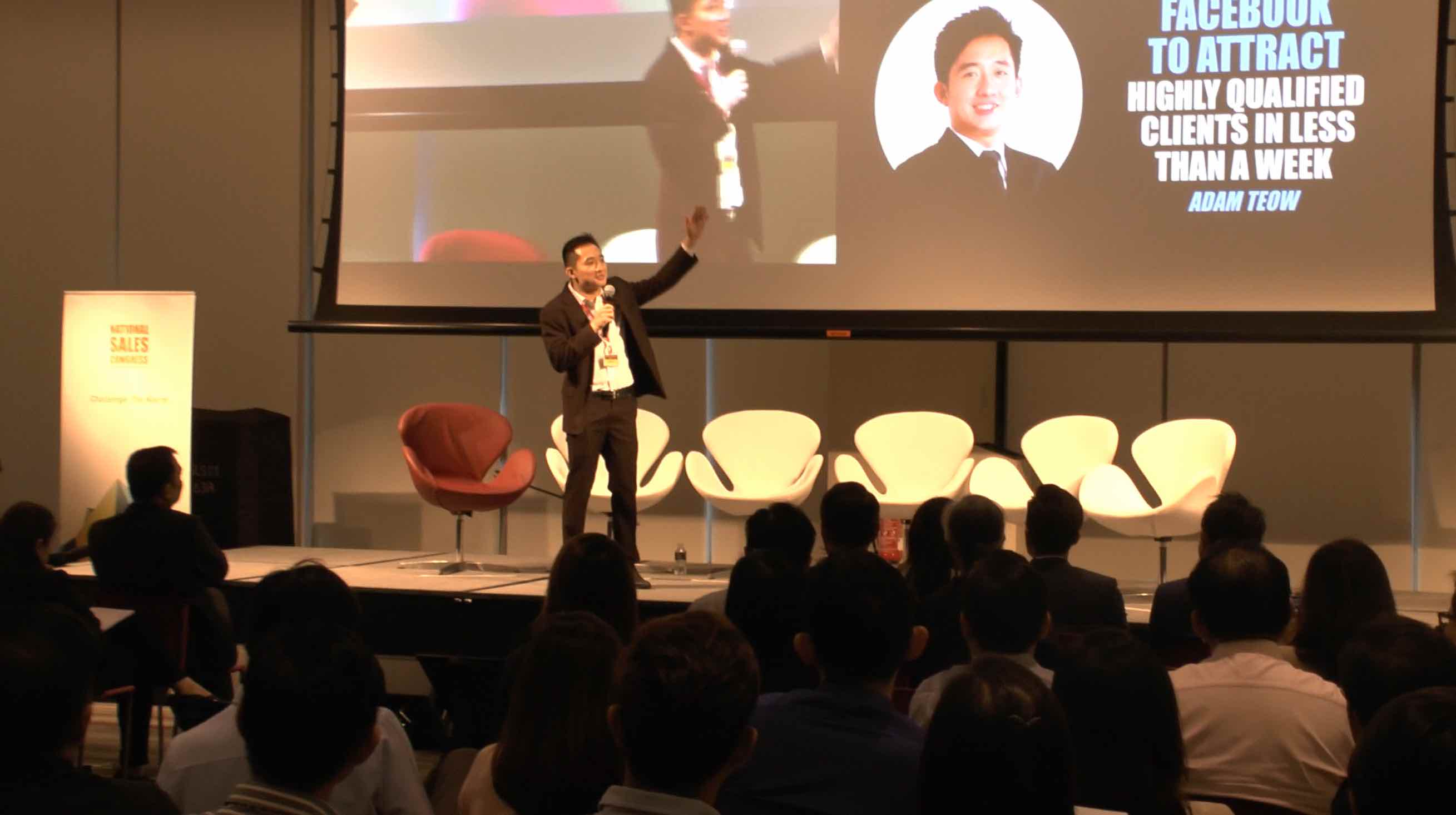 (Speaking to an audience of over 500 people at the National Sales Congress)
Now, in case you think it was all smooth-sailing right from the start...
It wasn't always the case.
When I was just starting out 7 years ago, I just finished college and was trying to start my first online business.
Sure, I helped build a highly successful offline education business that raked in close to half a million dollars of revenue every year...
But when it came to marketing and advertising online, I was clueless.
So when I decided to master Facebook Advertising, I did what every sensible Asian kid would do.
I studied hard.
I read almost every book and blog post on Facebook Advertising and marketing. I poured through hundreds of tips and best practices from the so-called "traffic experts".
I bought thousands of dollars of paid training (online and offline) and burned through a few thousand more to test what I learned.
Yet...I was nowhere close to turning in a decent profit from my campaigns.
So I decided to "suck it up" and do what other asian kids would have done if you're living in your parent's place and burning through your life savings.
I took up a job - an entry level position in Mediacom (one of the biggest ad agency in Southeast Asia at that point of time).
And it turned out to be the best decision of my life.
The job gave me immense hands-on experience - managing more than $5.5 million of digital advertising for high profile brand like Gillette, SKII, Coca Cola, Pantene, Hugo Boss and many more...
And it gave me my first clue into what actually matters in a highly successful advertising campaign.
The 1% that gives you 99% of the results you always wanted.
But I couldn't quite put it into words.
It was only when I started reading a 2,500 year old military manuscript called "Sun Tzu's Art Of War" that it finally hit me.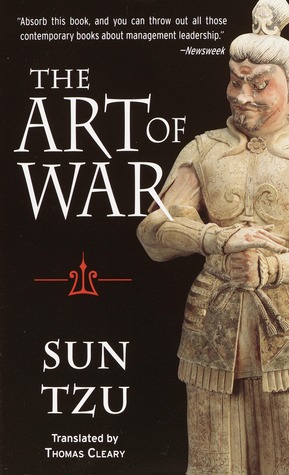 "Tactics Without Strategy Is The Noise Before Defeat."
The most important lesson I learnt from Sun Tzu… is to focus on Facebook Marketing Strategy FIRST before I move into any Facebook Marketing Tactics.
What's the difference?
Strategy is the plan that achieves the overall objective you're trying to reach.
Tactics are the small nitty gritty actions carefully planned for achieving a specific goal that relates to the overall objective.
In Facebook marketing, the #1 mistake most entrepreneurs make is to go straight into tactics, and forget about the strategy.
They jump straight into launching their ads without having a tested and proven strategy for turning in a profit.
The "Just Do It" mentality does not work well on FB, because you'll end up burning all your cash without learning anything.
How can you tell if you're doing this?
If you notice that your priorities are frequently on
How to set the right budget
What is best and most eye catching image you can use
How to "optimise" your campaigns
Trying the latest tricks and hacks that promise "instant results"
Then you've fallen into the trap of focusing on tactics!
And it's not your fault.
Almost all free posts and tips we see out there focus exclusively on small "hacks" that promise you great results with one small change.
If you focus on Strategy, it's even possible to…

Improve Your Facebook Campaign Instantly... Without Touching Any Of The Settings!
Instead of creating short-lived results, strategic techniques all work long term.
Instead of focusing on the small details and vanity numbers, strategic techniques all prioritise actions that move the needle in sales & profits.
So the truth is...
You Don't Need More Short-Lived Tactics That Give Inconsistent Results, Or Completely Don't Work For You.
You Need A Timeless Facebook Marketing Strategy That Helps You Churn Consistent Profits On Automation.
While 49% of business owners continue to struggle following random tips online and waste hundreds and thousands precious dollars trying to make it work...
You can be part of a small group of business owners who are taking the right steps now raking in tons of and tons of profits.
And investing the same profits back into their campaigns to generate even more profits!
The moment you start do Facebook Advertising "strategically"…
It's like getting into bitcoin early… the money you invested just keeps doubling itself every few weeks... with a fraction of the risk because you have more control.
In fact, here's how we...
"...Built Multiple Million Dollar Businesses With Strategic Facebook Advertising!"
When I first joined my partner, Sant Qiu, in 2014, we were a small team working off the kitchen at the back of his wife's bakery.
Within a short span of 4 years, we were able to build rake in millions of dollars of revenue and profits simply by leveraging on the power of strategic Facebook Advertising.
For example, here's one of the earlier campaigns we ran.
We were able to generate 1,757 highly qualified leads in just 6 days for a brand new offer.
The leads helped us rake in $100,000 of sales for our training programmes.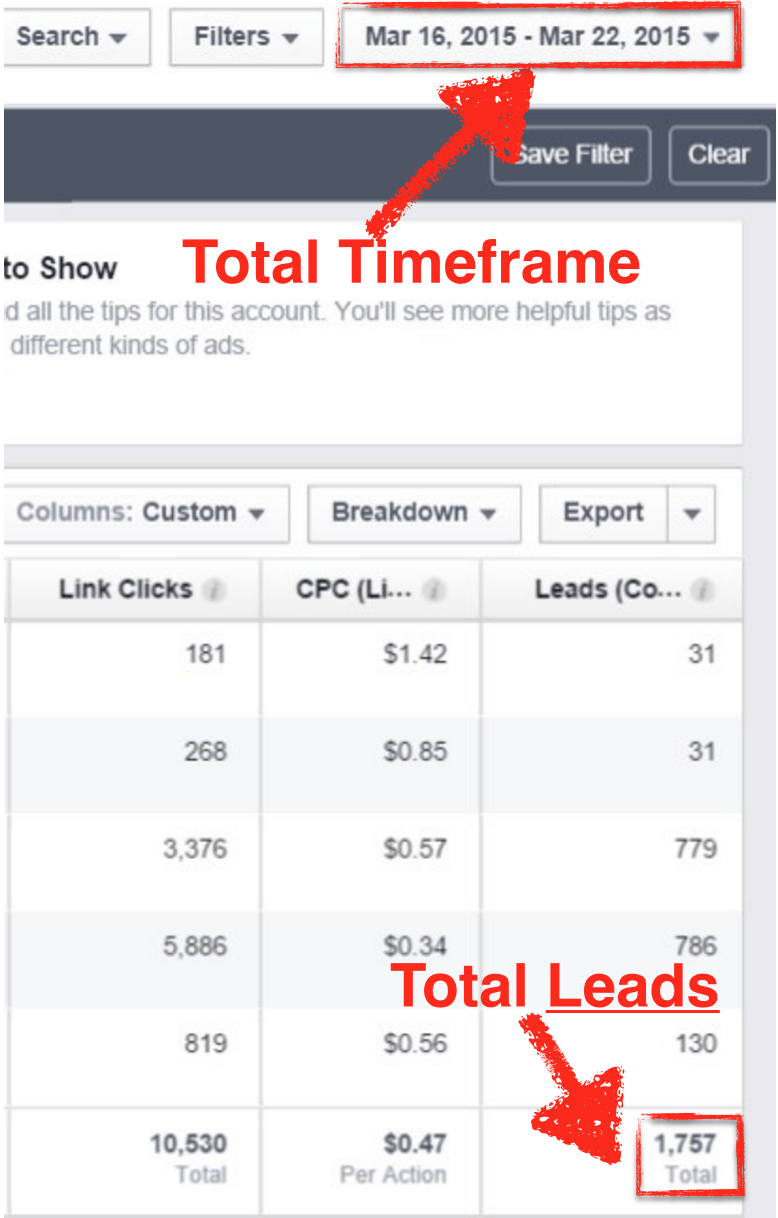 And it wasn't just leads.
When we launched our first paid introductory workshop (we were charging $25 per pax), we were able to pack 40-50 people at a time again and again.
Week after week. Month after month.
And this was during a time when there are dozens of other trainers doing free Facebook Advertising workshops!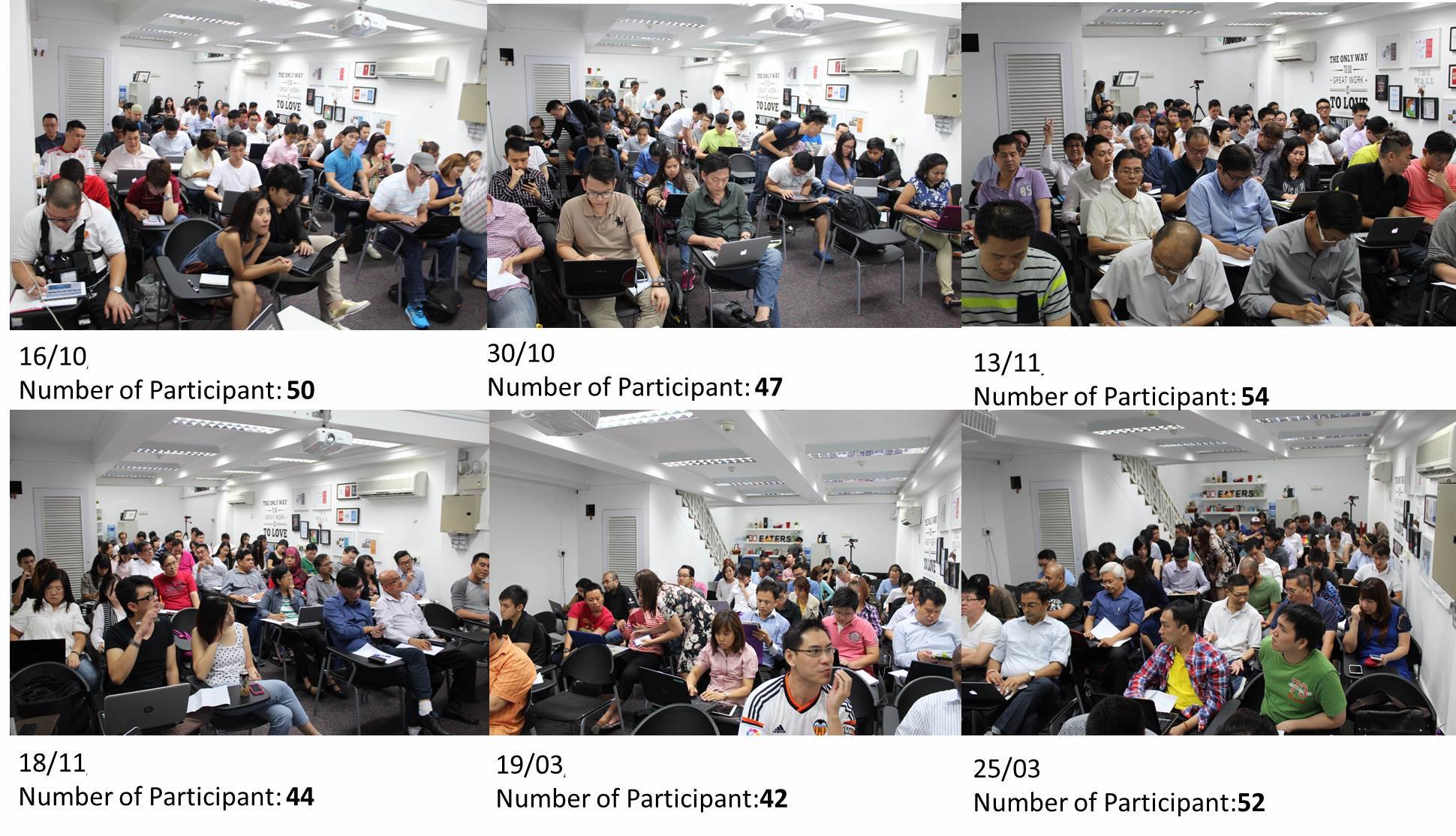 In less than 18 months, with the help of Facebook Advertising, we were able turn GrowthTribe from a startup into a million dollar business.
And in 2016, we launched our brand new consulting programme 'Market Domination Circle'.
It was a high ticket programme for with a $30,000 - $50,000 price tag.
Using the same principles, we were able to reach out to an extremely niche market of educators and sign more than 50 education centres as our clients.
This includes well-known international brands such as 'MPM Math' and 'Seriously Addictive Math'.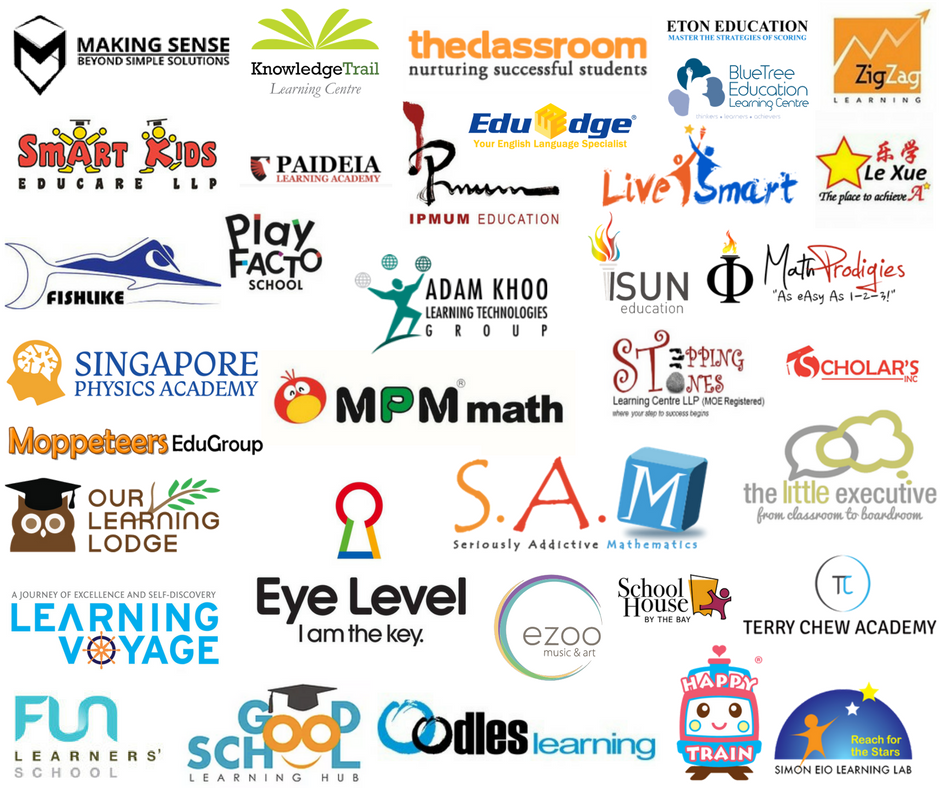 (Some Of Our 50+ Market Domination Circle Consulting Clients)
And the same principles, strategies and tactics don't just work in a small country like Singapore.
In 2017, we entered the United States (USA) and Canada market as complete newbies… and built a 7-digit health supplement business in less than 5 months... with 0 staff members located outside Singapore!
Here's a screen shot of just one of our accounts.
We invested $1.87 million dollars of our own money (not our client's or partner's) to generate millions of dollars of sales.

(Screenshot of one of our e-commerce accounts)

Along the way, on top of being invited to Facebook HQ for a strategic discussion, we also rubbed shoulders with some of the top international Digital Marketers, exchanging the best Facebook Marketing strategies out there that work across the world.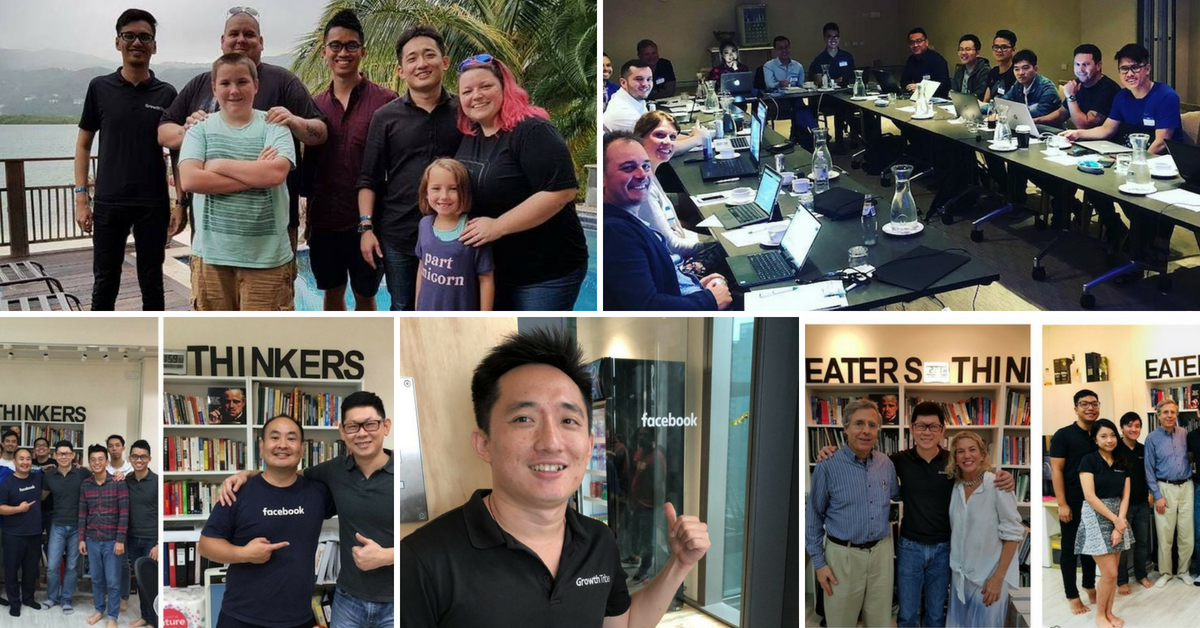 Our Knowledge Exchanges With International Experts - Justin Brooke From AdSkills, Dennis Yu From BlitzMetrics, Tim Burd From Agency Y, David Deutsch And Lori Haller.
As you can tell...
We're deep-in-the-trenches marketers who 'walk the talk'...
We have used Facebook Advertising and marketing to build and grow several businesses in multiple niches.

More importantly, we were able to teach these principles to our 1,538 students and help complete beginners churn out highly profitable campaigns in no time!
Here are just a few results from our past students: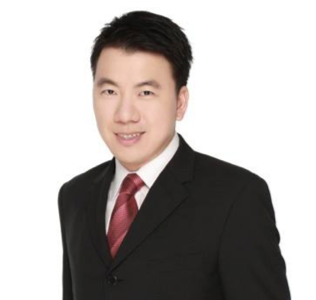 "...Easy To Apply...Generated more than $100,000 in sales!"

"…After applying just a few of the techniques from the course, my cost-per-sign up reduced by more than 82%. The best part is that I got these results within only 2 weeks and they are very simple and easy to apply! Till date, I've generated more than $100,000 in sales!"
- Colin Ee, Director, PSF Real Estate Training
"In Just 4 Weeks, We Generated More Than $92,000 Of Additional Sales!"
"We were struggling to get more new students. Due to our high operational costs, we were also barely breaking even. We didn't even have enough resources to hire more manpower... After 2 weeks of marketing and running workshops, we have closed more than $20k, with a few more follow ups pending. In just 4 weeks, we generated more than $92,000 of additional sales!"
- Coach Leonard, Co-Founder, Terry Chew Academy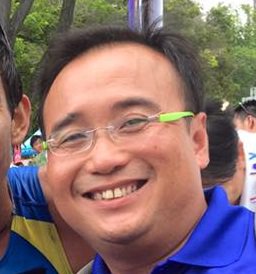 "Hit Our Highest Revenue In 22 Years!"
"I have sent a few of my team members to the program and I would say it is money well worth. Even at beginners level, we have built a ATM machine and print cash on demand.
That have never happen before even on a new market like Malaysia where we are there only 6 months.Not just leads but real customers that pays you hard cash and ready for you to upsell the program!
With Facebook Advertising, we were able to hit our highest revenue in 22 years!"
- Tang Siew Kwan, Director, Fishlike Training Academy
Imagine achieving the same kind of results as Colin, Leonard and Tang...
And turn your business into a "personal ATM" and "print cash on demand"!
Having the freedom to get more customers whenever you want, instead of almost having to beg for them because referrals are drying up?
Finally, you'll be able to take back control and work ON your business, instead of IN your business?
I'm pretty sure you started on the path of entrepreneurship (or self-employment) not just to survive and make ends meet, but to make a real breakthrough in your life.
You want to truly enjoy the financial and time freedom of being your own boss without having to constantly worry about the next payday.
And I promise you, that this is just the beginning of much, much more after you've learned and applied my system and put the hard work up front.

So...
Are you ready to focus on doing the right things once and for all, and get the precise blueprint that makes Facebook marketing work for you?
If the answer is yes, read on.
Because I have developed an exact step-by-step system to pull off profitable campaigns again and again, and repeated it across 32 niches/industries.
I call it...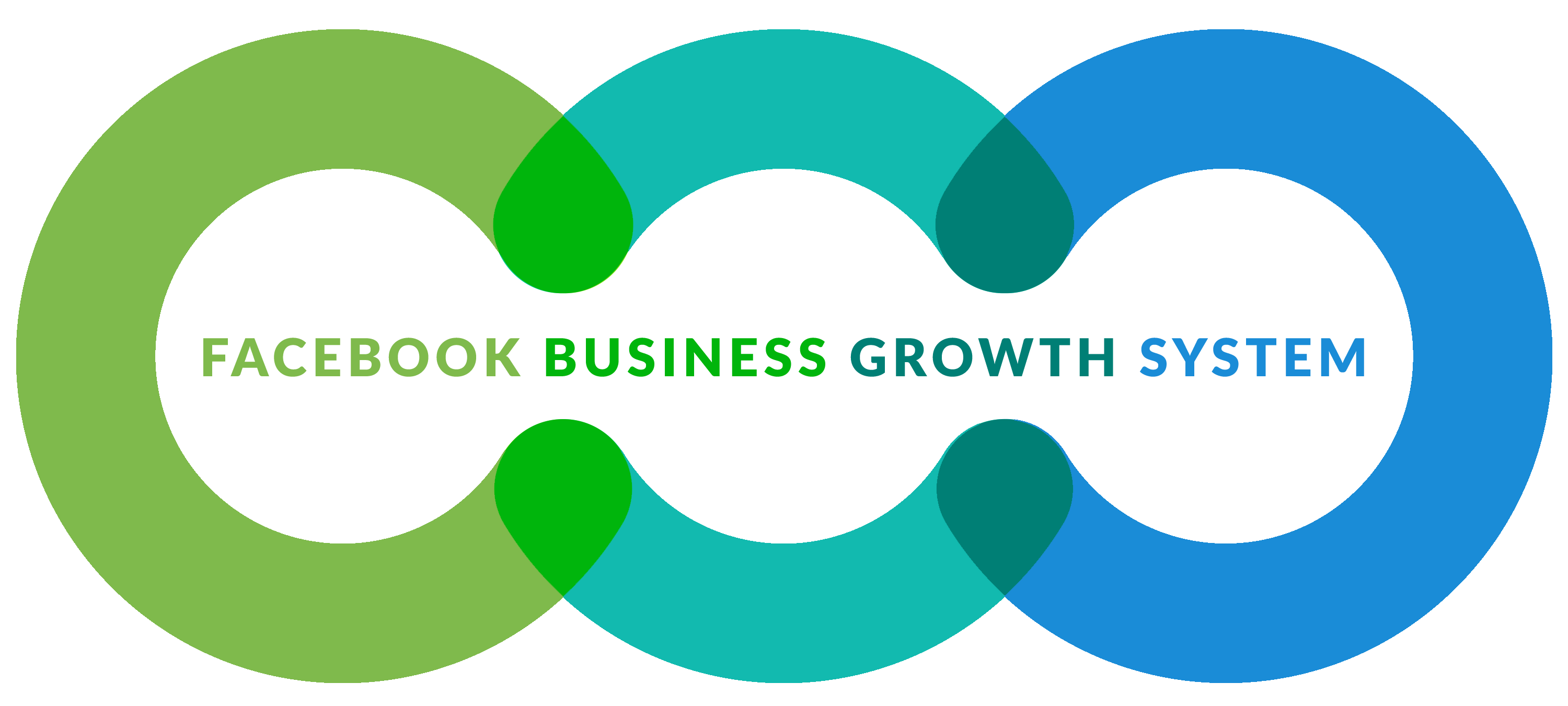 The Facebook Business Growth System (FBGS)
The 1-Week Shortcut To Master Facebook Advertising, Proven To Work For 1,538 Businesses Across 32 Industries (Including B2B)
Facebook Business Growth System is an online course that will cover from start to end, how you can setup and run paid advertising on Facebook to get highly qualified leads and sales almost immediately.
Previously it was held in the form of a 3 full days workshop, and was our flagship programme running for 4 years.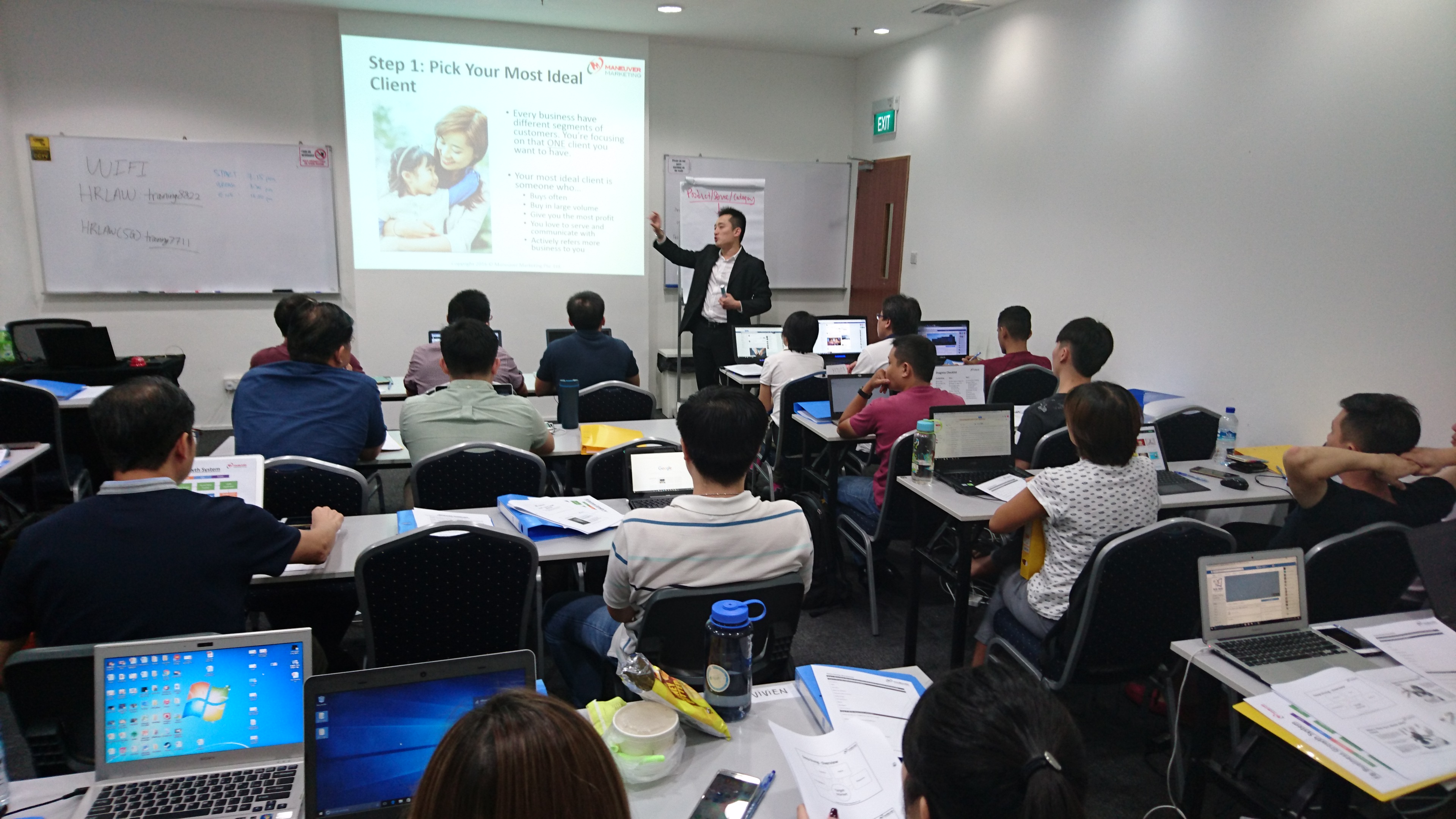 One of our many past intensive workshops teaching a class of 40+ entrepreneurs like you how to craft profitable Facebook Campaigns in just 3 days!
Due to popular demand, we're now finally converting FBGS into an online course to reach out to business owners anywhere and anytime.
The reason why so many businesses attend Facebook Business Growth System is because we are probably the only Facebook Advertising course that solves your BIG PICTURE challenges, then move into SMALL PICTURE only when you've built strong fundamentals right.
So this is not the usual advice you get out there.
The truth is, experts don't really share Facebook Marketing Strategies out there, or even if they do, it's drowned out in noise, amidst all the sexy, cheap thrill tactics that everyone wants to hear.
What's In The Facebook Business Growth System?
We provide 30 complete modules and 27 Facebook Profit Hacks that cover everything you need to know about getting your first leads from Facebook, converting them into sales and scaling up your campaigns to multiply your profits.
Essentially, you'll learn the practical, result-driven strategies and apply them to your own market to get almost-instant sales!
This includes step by step videos, "plug and play" templates, fill-the-blank worksheets and checklists you can implement in your business immediately.
This will shortcut your learning curve so you can literally watch and apply on the very same day!
Here's how it works:
The 3 Phases And 27 Profit Hacks Of A Complete Facebook Marketing Strategy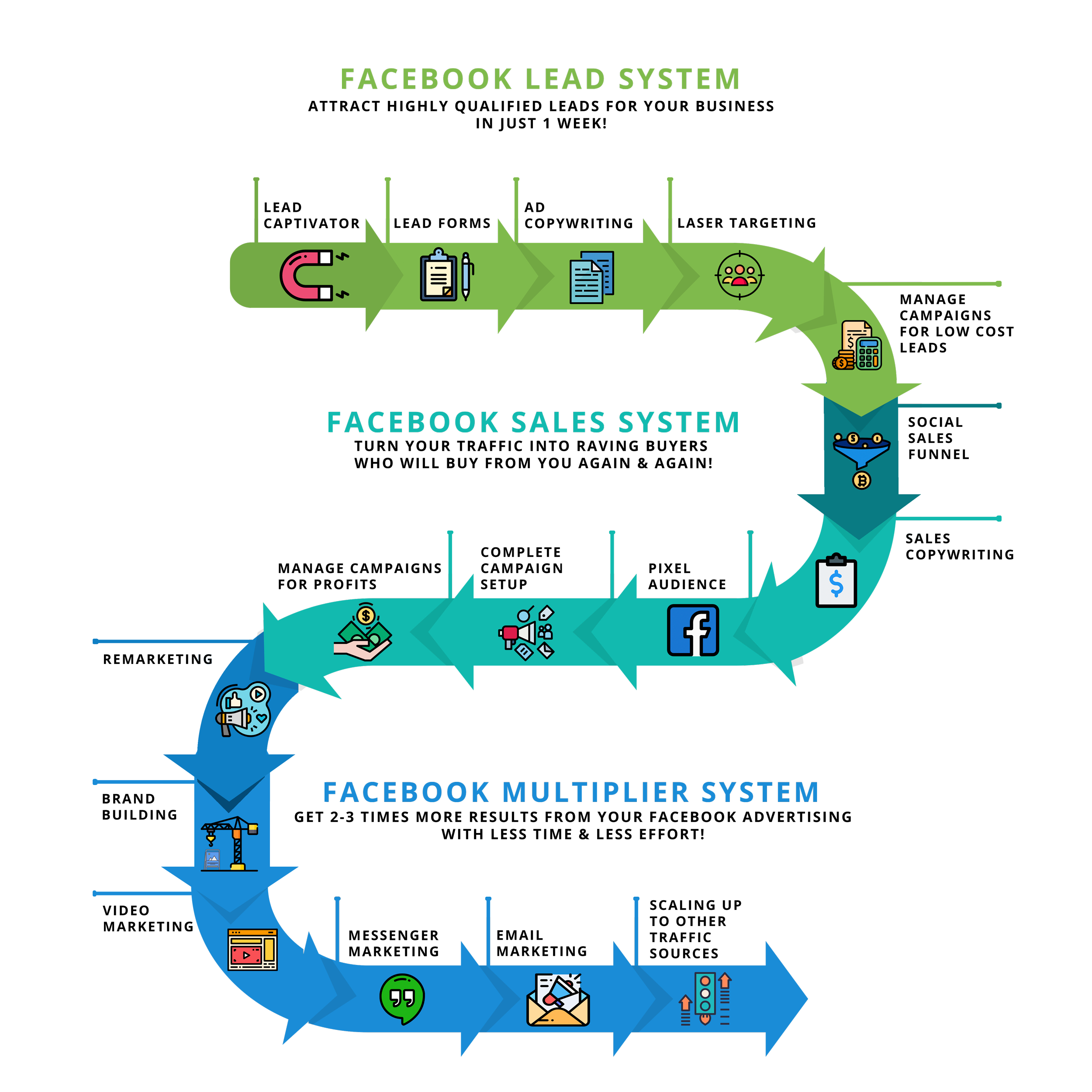 Phase 1: Facebook Lead System - How To Get The Highest Quality Leads At The Lowest Cost
The Facebook Lead System covers how you get the highest quality leads, how you get your first quick wins from Facebook.
Let's make this clear.
The first priority milestone that you have to achieve are INTERESTS, or leads.
Not fans.
Not likes.
Why?
The reason is simple.
When people are surfing around on Facebook, they're looking for entertainment.
They are not looking to buy stuff.
This is why selling them and asking them for money upfront doesn't always work.
Yes, it could work for some products that are very low cost and consideration, but doesn't work for the MAJORITY of the products.
So more often than not, you'll be spending a lot of money trying to get sales but it's very expensive.
So instead of doing that, you need to warm them up.
And the best way to do so?
Give and demonstrate value upfront. (Module 4 covers exactly how you can do this, no matter which industry you're in!)
Only after that, ask for their name, email, phone number (if relevant) to get even more value from you.
Then followup with email for the final purchase.
If you do a good job in selling, you will get your first few sales just by first creating an inflow of high quality leads into your business.
We'll go into the strategy of how to attract high quality leads by covering:
The EXACT L.O.C.K. Formula to build THE system you can use to send a tsunami of highly qualified leads to your business in the next 1 week… even if you currently have no idea how to even get started!
How to use a weird technique to "force" Facebook to send you the highest quality traffic… without being a big brand spending millions monthly. (You will no longer get FAKE Bangladeshi accounts relentlessly liking your posts and following your pages!)
How to plan a Winning Campaign before you EVEN START spending a single cent on your advertising - so that you can COMPLETELY avoid dumping your hard-earned cash into a fire!
Learn how to create head-turning Facebook Ads - images, videos and more - that stops your prospects dead in their tracks and get them GLUED to whatever you have to say (Your competitors won't even know what hit them when they start losing sales to you!)
Tested and proven Facebook ad angles you can use for your ads - so that you'll never be short of sexy ideas for your ads (This is the most brain-dead way to craft award winning ads I personally found after testing 5.5 million worth of ads!)
How to systematically craft irresistible offers out of the most even the boring products, services and niches - and end all worries of having get down on your knees for customers you don't even want to serve!
Hold-you-by-the-hand guide to building an automated follow up system that turns your leads into red hot prospects who are begging to buy from you
Take full advantage of Facebook Business Manager's features to double or even triple your campaign performance… while spending the same budget!
Next, you need to get the most sales out of your leads, so you need to build your-
Phase 2: Facebook Sales System - How To Maximise Your Conversion Rate From Leads Into Sales & Profit

With the leads system alone, you will get many leads and a couple of your first sales.
BUT, you will NOT get the maximum amount of sales possible IF you don't have a proper process that smoothly bring your leads to the sale.
That's what it's all about in the Facebook Sales System.
We're talking about maximising your return (profit) on ad spend.
The first thing we do is to teach you how to construct the 5-Step Social Sales Funnel.
This immediately helps you increase the Lifetime Value per customer.
Imagine if every SINGLE one of your customers now buys from you twice as much as before…
How much difference will that make to your bottom line?
The moment you use the Facebook Sales System to maximise your sales, you start getting the biggest bang for your buck.
From having 90% of your potential sales left on the table.
To the moment you inject the system… you will see an immediate jump on your conversion rate.
The best part?
The Facebook Sales System even works by itself… so you'll get more sales from ALL your existing sources of traffic too!
What we'll cover under the system includes:
How to turn your clicks into raving buyers who buy from you again and again... month after month... year after year with a well-crafted 5-Step Social Sales Funnel
Step-by-step guide to turning your current losers into profitable winners that give you 100%, 200% and even 1,000% return on your advertising spend (ROAS)
Our 4-step "TOSM" approach to systematically manage your campaigns for profit - we'll show you what pros actually do from start to finish (you will not be able to find this anywhere else). We'll cover everything from finding winners, lowering your overall cost, scaling up your traffic to avoiding ad blindness
A low cost / low risk method for testing audiences and ads - so you get the biggest bang for your buck
Why "obsessing" about targeting is the wrong way to show your ads to your most qualified audience... and what you should be doing instead
The 12 critical elements of a highly persuasive sales copies and product pages. Majority of businesses don't know these and their sales suffer because of it. Miss a few of these elements and any marketing message will be significantly less effective... which means significantly less sales and less competitiveness against the cutthroat competition
Psychological triggers to easily improve any ads you're running right now and get much better conversions... so you get a lot more money with no additional costs!
Finally! You can stop paying "stupidity tax" to Facebook by learning what actually matters - the 20% that gives you 80% of the result
Last but not least, here's the last and most crucial system most entrepreneurs who get lost in the grind forget-
Phase 3: Facebook Multiplier System - How To Multiply Your Results To Create A Long-Term Profit Machine

If you're getting good results but find Facebook marketing is a constant struggle…
The reason why is because you're going through the endless GRIND of putting in more… and more… and more effort to keep churning out new campaigns and ads to maintain results.
This problem comes simply because the market gets SATURATED.
Your audience is getting smaller and smaller, which means it becomes more and more difficult to get the next customer.
But at the end of the day, don't we all want profitable marketing campaigns to last forever… without more work done?
If you're looking at the long term,
What you want is a multiplier system.
A Multiplier System helps you make more while doing less.
You'll learn know exactly HOW to multiply your results so that you can finally work less and make more money.
In a multiplier system, it's about building the right processes to get more leads, get more sales with less effort.
I will cover a variety of ways to repeat your results and create a money-printing ATM machine, including:
How to build an evergreen brand on Facebook - and how you can leverage branding to dramatically lower your cost per lead
Why everything you learned about retargeting (or remarketing) is just plain wrong. (In fact, you might be wasting hundreds, even thousands of dollars running ads to the wrong audiences!)
How to speak to your market in a way that attracts them and create a deep emotional connection. This is the "secret ingredient" for unassuming ads that get more likes, comments and shares
How to create highly engaging (even viral) videos with nothing but your smartphone and free apps. We'll walk you through every step of the process of recording, editing and promoting your videos
Discover the top 3 types of content you MUST use if you're trying to establish trust, credibility and authority on Facebook
Little-known "Story Selling" techniques you can apply to your current Facebook posts to get your audience on your side and raving about your brand
How to leverage Facebook Messenger Marketing Chatbots, the hottest tool today that can get you up to 3-4 times more opens and clicks than email!
How to translate your Facebook ads to Instagram ads, and best practices in order to prevent crippling results.
I'll cover quick overview on the other traffic sources, and what you should be looking at next.
The moment you do all this, you will start seeing your results multiply out of control.
Your newfound $1,000 will turn into $10,000, then $100,000 and until you've grown a multi-million dollar campaign (or bigger!)
The best part? At the same time…
You can finally maintain that cost per lead or cost per purchase without having to worry about it climbing every other week!
---
Wherever you are at this point in time, the Facebook Business Growth System contains exactly what you need.

If you're a complete beginner or have gotten close to 0 results on FB, the Facebook Lead System shows you how to get your first quick wins and finally make Facebook marketing work for you (no matter what industry).
If you're spending a little, getting some results but you're not sure how to take it to the next level of profitability, the Facebook Sales System shows you how to close multiple times more sales with the same amount of leads and reach.
If you're experienced but looking for a way to make your campaigns last longer with less effort, the Facebook Multiplier System shows you how to churn profits on automation.
And the best part?
For a very limited time, I'm going to include...
1 Year Of Email Coaching & Support (Only For The First 100 Sign Ups)
What's better than handing you the exact blueprint to succeed in Facebook Marketing and Advertising?
How about one full year email and coaching support from our team of Facebook Marketing experts?
We usually only provide this level of email support for our consulting clients and our live workshop participants who invested at least $2,999 to attend the workshop.
However, for a very limited group of people, we'll be providing the same level of support for a whole year!
This means you get all your burning questions answered, plus get experienced AND specific input on launching successful campaigns in your particular industry!

Here's an example of a support email I received from a past participant, Colin Goh, who was running a campaign for a friend's real estate business.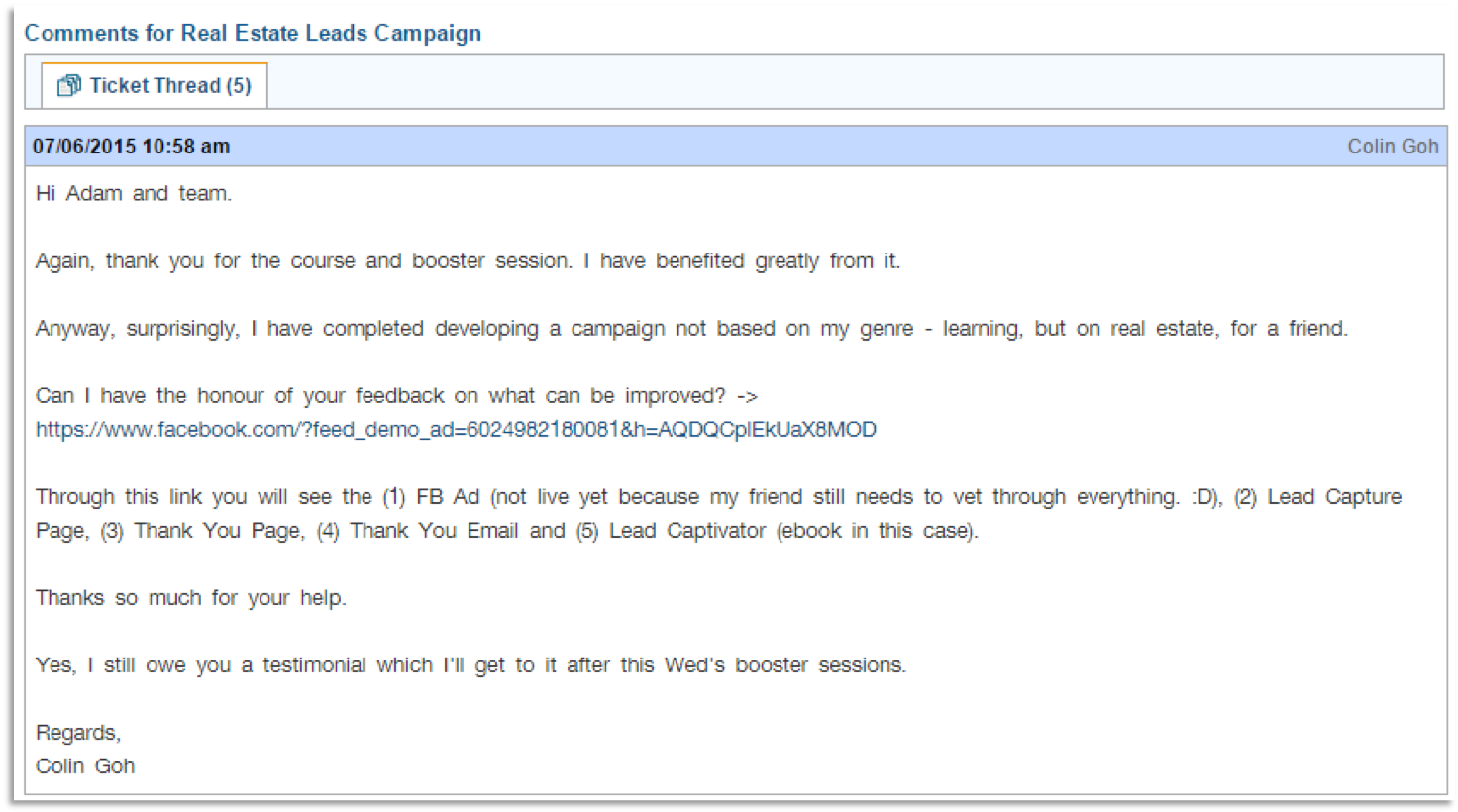 Here's our reply to him.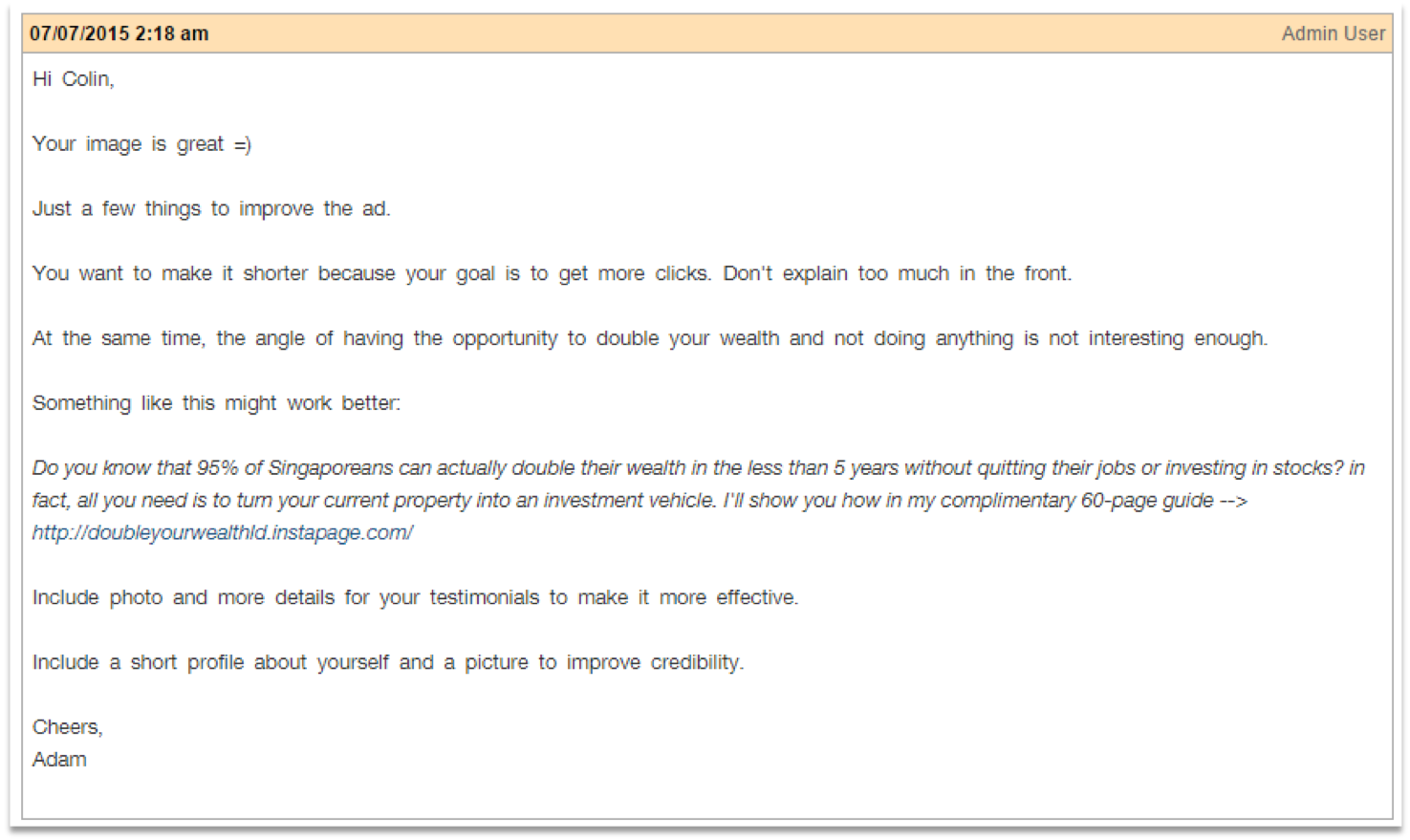 Note: Due to the nature of our customised individual email coaching and support (versus limitations found in group coaching support that most courses out there offer), we don't provide canned responses but actual practical tips and recommendations that will help our participants get results faster. As best as possible, we try to be as specific with the feedback we provide.

Colin was able to go on to generate more than 1,200 leads in just 2 months using the system we taught him and the feedback through our email support. Of course, a large part of it was his own commitment and hard work.
And having someone point you in the right direction does help =)

Now I'm promising you that you'll get the same results. It depends on the business you are in and the current level of skill you're at.

But as you can tell, quality feedback will definitely go a long way in helping you improve your campaigns and see the results you want in a shorter period of time.
And we're only offering this to the first 100 sign ups for our Facebook Business Growth System programme!
Real Results From Business Owners Across More Than 32 Different Niches & Industries!
Over the last 4 years, over 1,538 entrepreneurs just like you have attended FBGS to learn my most closely guarded secrets on how to launch record-breaking marketing campaigns on Facebook and rake in profit immediately.
And they've all come from a variety of industries and niches including:
Automotive, Motoring, Car Rental
Baby Products
Business-to-Business (B2B) industries - Electrical, Cleaning, Printing, Lighting, Fans, Corporate Gifts etc.
Construction
Consulting
Digital Marketing & Event Agencies
E-Commerce
Education - Tertiary, Tuition, Enrichment Consulting etc.
Food & Beverage - Catering, Cafes, Restaurants, Suppliers
Gaming
Health & Beauty Products & Services
Insurance & Financial Advisory
Interior Design, Home & Decor
Logistics, Transport
Personal Development, Team Building
Publishing
Real Estate, Property Investment & Rental
Recruitment
Retail
Safety Equipment
Salons, Hairdressers, Barbers
Tech - Mobile Applications / Development, Software-as-a-Service (SaaS)
Tourism & Travel
Training
Wealth, Investing & Trading
Web Design, Application Development, SEO
Wedding, Bridal
...and much more
Most of them have gone on to make $10,000 to $100,000 more sales from Facebook marketing in less than a week after following my Facebook Business Growth System (FBGS)!
And the real results participants from all walks of life have gotten, prove that FBGS is all about results: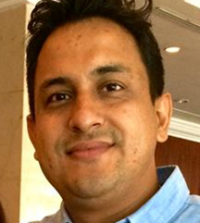 "...$2 Million Dollars Of Sales In Just 2 Weeks!"

"Before I knew of GrowthTribe, I was spending thousands of dollars on traditional marketing methods e.g. TV, newspapers but I wasn't getting the kind of results I wanted from my property launches... After the trainings, I learned how to laser target my ads at the right prospects and immediately closed 10 property sales in my last event. That's a total of $2 million dollars of sales in just 2 weeks!"
- Saurabh Dhote
, Managing Director, Dhanush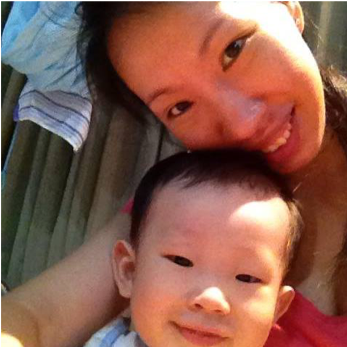 "…Sales Exceeded My Advertising Dollars From Day 1!…"

"… With the first day of running my FB ads, my quick sales and upsells exceeded my advertising dollars! This is not even including the leads I collected!
Finally, I managed to crack the code to FB Marketing! The Facebook Business Growth System workshop was super duper awesome!
Thanks for making the special arrangements for me so I can learn the techniques though I'm not in Singapore!"
- Jasmine Kang, SkinLYcious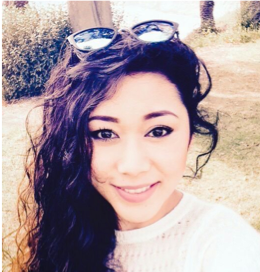 "…53 Leads, Over $3,000 production In Just 8 Days!"

"As a new agent, I had problems getting new leads. Canvassing and roadshows were the only 2 ways I could find potential prospects I could close. But that was terribly slow. Especially when I had no experience.
But after discovering Adam's method of Facebook advertising, I was able to tap onto the cold market and generated 53 leads at just $4.80/lead. All this in just 8 days worth of running ads and testing new angles and images.
Now, I am confident that I'm able to close more prospects and build my career as a Financial consultant with this additional source of lead generation!"
- Arielle Pascual, Financial Consultant, Prudential
The Deal Of A Lifetime To Transform Your Business Forever
If you think about it...
When you get this course, you're essentially getting thousands of hours I spent personally running more than $5.5 million worth of campaigns AND accessing the "To Dos" and "Don't Dos" of a combined 1,500 business owners' worth of Facebook marketing experiences.
No Udemy course can give you this level of access.
The question is you may be wondering is… how much is your investment?
Before I tell you the cost of taking on this opportunity with me, let me tell you how much it's already costing you.
If you're an average small business owner that spends, say, $10,000 on marketing every year.
You are potentially "burning" $5,000 worth of advertising dollars OR leaving profit on the table each year.
How so?
My students that I shared above typically slashed between 60% - 97.2% off their cost per lead (CPL).
Let's say we go with a conservative figure of 50% for you.
This means after applying the Facebook Marketing strategies from FBGS, you can either:
Spend the same $10,000 getting double your leads,
Spend $5,000 (half the usual cost) to get the same amount of leads!
Applying FBGS is like getting a 50% lifetime discount from Facebook.

Imagine getting a fat 50% discount on every single Facebook billing... for the rest of your life.

Wouldn't that just be awesome?
That's why marketing training (that works) is the only thing that you literally invest instead of "pay" because you can easily make everything back (and more) in 1 week or less!
So… how much would you like to save on your yearly marketing?
And on the flip side... how much more do you want to earn?
Even if you were only spending a tiny $10,000 a year on marketing, you'll literally make AT LEAST $5,000 back just by making your marketing system more efficient!
This is why our clients are happy to pay $2,999 for my offline, 3-day workshops.
Afterall, most of them make it right back in 1-2 weeks, and the rest of the profits are theirs to keep.
Unfortunately, we're no longer doing workshops so that we can refocus on efforts on making this an online solution to help business owners across the world.
The best part?
We made FBGS even more affordable; we're no longer charging $2,999 for the very same solution.
In fact, you'll not even be paying $1999, not even $1200...
Once it's fully ready, FBGS Online will retail at a price of ONLY $998 per year.
For the average business owner, it's an investment of $2.73 daily to develop a skill that will accompany them for life.
Great, isn't it?
But there's an even better news.
The better news is, you read this letter at the right time.
Because I'm still in the midst of finishing up on the last two thirds (Sales and Multiplier Systems) of FBGS,
I'm going to let you in at a very special one-time Pre-Launch Offer!
How special you ask?
I'm going to bring this already ridiculously low price a full 60.1% lower.

I'm giving FBGS to you this week at only $498. ($500 discount)

This means you're only paying A THIRD of what others will pay when it's out to the public!
And just to bring it over the top impossible for you to refuse.
I'm also going to take away all the risk from you.
Why?
Well, because the truth is I'm not interested in your money if this doesn't work for you.
It has taken me 4 years of good work to build up a reputation of success with over 1,500 businesses, and I intend to keep it that way.
So here's the deal.
And if you're saying that, despite all the effort you put in, despite watching all the videos and applying our strategies, despite this working for 32 industries.
That this absolutely didn't work for you at all.
All investments have risk, except this one.
That's right, I'll be giving you a-
Our "Cutting Edge" Guarantee That Ensures You Never Need Another Facebook Course Again.
Personally, I've gone through the pain of buying many different courses, only to find out that their strategies have "expired" long ago and are no longer relevant in this day and age.
So here's the 2nd ridiculous guarantee that I'm offering:
We'll always keep Facebook Business Growth System updated with the latest cutting edge strategies that you can implement NOW.
Not only does this mean that you can always get results from implementing the strategies and profit hacks found in our programme...
It even means that this $498 is an investment that will LAST; because you will never need to shop around for another Facebook course again just to keep yourself updated!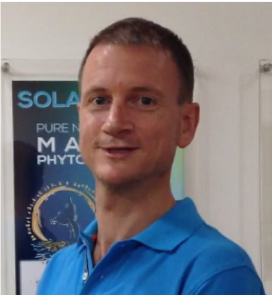 "Everything I Need & More To Take My Business To The Next Level!"

"Before the Facebook Business Growth System workshop, I was clueless about how I could market my products without relying on word of mouth or going door-to-door.
I learnt how to communicate my offer to my target audience and most importantly how to implement a very effective strategic sales channelling funnel to GET MORE SALES. Exactly what I needed.
I have everything I need and more to take my business to the next level."
- Tim Sanders, Founder, Spiral Asia
(B2B Technology Services Company)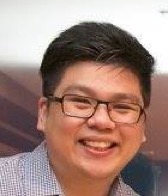 "40% More Sales... In Just 1 Week!"
"...they shared great insights into the hints, tricks and hacks on getting optimum results in a relatively short time. In addition, they will keep your dollar spend to the minimum! In the first campaign I ran for my retail promotion, I got 40% more leads in just one week!
- Barry Tan, Vinaastee International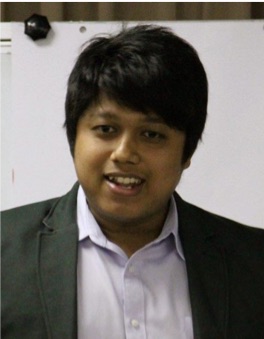 "…Slash My Cost Per Lead By Almost 60%!"
"I've been doing FB ads for over a year now, and I've spent something like 20k - 30k on ads so far... Previously, I spent about $50 - $60 per lead... just by (I kept everything else constant), I've managed to slash my cost per lead by almost 60%!
- Abdul Haadi, Founder, Redpreneur
Would You Invest One Dollar A Day To Secure Your Business Growth For The Next 3-5 Years?
Imagine this:
No more stabbing in the dark, freezing up and not knowing what to do next when you lead flow and sales comes to a halt.
No more staring at your campaigns thinking what settings to tweak in order to fix them.
No more spending late nights awake wondering if you're still going to have a business tomorrow.
And start making big money and generating TONS of cash buffer and extra time for you and your loved ones.
Remember, we're only able to offer a 60% discount for a very limited time.
Once FBGS is fully ready... the doors will close, the guarantee closes, and you won't be getting this good of a deal anymore.
To grab your chance right now...
Click the green button below before the doors close.
I'll see you with the rest of the "insiders" soon.
Cheers,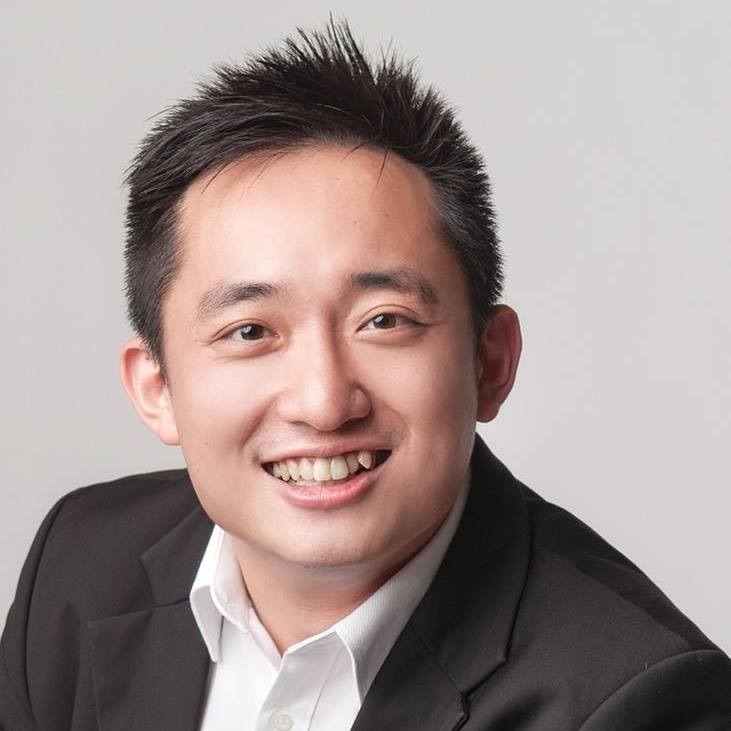 Adam Teow
Head of Marketing
GrowthTribe
P.S. Still Thinking About Poking Around With Short-Term Tactics And Unproven Systems?
You can continue focusing on Facebook Marketing TACTICS that gives you limited and short-term results.
Or…
You can start working on Facebook Marketing STRATEGIES which move the needle, and immediately get you started on making actual profit for your Facebook campaigns.
And the truth is…
You can either invest $498 for this course and make back that money in 1 week or less.
Or you can continue "investing" multiples of $498 every week burning your advertising dollars on "marketing lessons" that I've already spent over $5.5 million to learn.
Either way, you're paying Facebook Marketing "tuition fees".
Do you want my system that tells you exactly how to spend your advertising dollars to get maximum ROIs... or would you rather continue blowing your money away?
My 30 Days "More Leads Or Your Money Back" Guarantee stands.
You have a full 30 days to see for yourself whether this works… even though you can potentially profit as fast as 1 week!
Are you willing to invest just 1 week to open your mind and eyes to a world that can assure you customers anytime you want a year from now… with many more years to come?
If the answer is yes...
Click the green button below before the doors close!
More Raving Reviews From Entrepreneurs Who Have Taken The Facebook Business Growth System!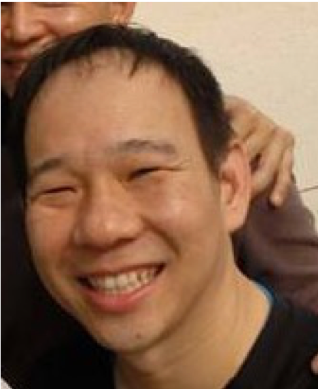 "Just 36 Hours…105 Leads… 600% ROI!"
"Before attending the Facebook Business Growth System, I was spending a lot of money on FB ads every month. I was only getting some likes here and there but no sales.
I applied the techniques as soon as I finished the course and within 36 hrs, I got 105 leads. In total, I got 600% ROI in just couple of weeks. Starting to get in touch with these hot leads! More to come!"
- Hariman Kwok, Managing Director, Polliwogs Singapore (Children Entertainment)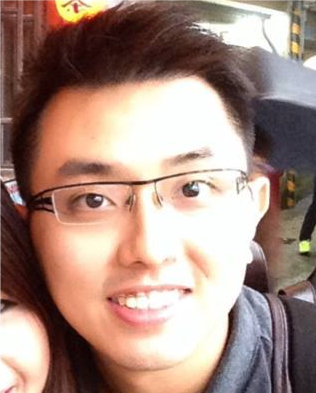 "500 Leads In 2 Months… 600% ROI…Literally Saved My Business!"
"Before attending FBGS, we were facing tough challenges in our business as we were spending quite a lot of money on various marketing channels that were not very effective.
But after learning and applying the tips and strategies I learnt during the workshop, I managed to get over 500 leads in 2 months for my consultation offer page. This amounted to a total of 600% ROI!
That result literally saved my business. Now I'm more confident in the results I can continue to generate from my Facebook campaigns to give my business a sustainable lead generation channel!"
- Peh Zhengyang, Director, D'Elegance International Pte Ltd
Class Curriculum
Phase 1: Facebook Lead System
Available in days
days after you enroll
Getting Started
Available in days
days after you enroll
Lead
Available in days
days after you enroll